DG50C LASER DIAMETER GAUGE
Datasheet
<![if !vml]>
<![endif]>
The DG50C Laser Diameter Gauge is primarily used for fast, accurate and contact-less measurement of the outside diameter of cylindrical or oval objects in the nominal size range of 1 to 50 mm. The object to be measured may be opaque or transparent (e.g. glass or plastic) and may move longitudinally (for example on a drawing line) or transversely (measurement of machined parts or CFL tubes).
The main functions of the equipment are the following:
Measurement:                    Continuous contact-less measurement and display of the outside diameter of the object
Classification:                    Classification of the object according to the measured diameter and the programmed nominal diameter and tolerances
Sorting:                             The equipment provides 230V 50 Hz solid state relay outputs for max 5 sorting actuators. In case of continuos manufacturing technologies (drawing line) a reference signal is taken from the cutter.
SPC software::                  Statistical data evaluation and archiving software with chart recorder type display (optional)
PID control output:            4-20 mA analogue PID current signal for controlling the technological process (optional).
Proportional analogue
output:                              4-20 mA analogue output signal proportional to the measured diameter (e.g. for chart-recorder) (optional).
Further Options:
<![if !supportLists]>· <![endif]>Water cooling attachment (for hot production areas)
Versions:
<![if !supportLists]>· <![endif]>XY measuring head for measuring oval objects
<![if !supportLists]>· <![endif]>Multiple Measuring Heads with one Control Unit
<![if !supportLists]>· <![endif]>Custom designs and individual software development
Special Versions and Options for Glass industry applications:
<![if !supportLists]>· <![endif]>Compact fluorescent light (CFL) glass tube measurement and sorting
<![if !supportLists]>· <![endif]>Measurements of knots and stones (lead glass)
<![if !supportLists]>· <![endif]>End tilt and length measurement of glass tubes
<![if !supportLists]>· <![endif]>Vision system for checking the bow (curvature) of cut up lead glass tubes
Technical specification
Measuring Head
Nominal measuring range .....................................................  1 - 50 mm
Accuracy ...........................................................................  ± 0.01 mm
Resolution ...........................................................................  0,001 mm
Measuring rate ................................................  200 measurements/sec<![if !supportFootnotes]>[1]<![endif]>
Outside dimensions ...............................................  912 x 130 x 240 mm
    long version.................................................... 1045 x 130 x 240 mm<![if !supportFootnotes]>[2]<![endif]>
Weight ................................................................................. c.a. 13 kg
Ambient temperature ................................................  +10 oC ... +40 oC<![if !supportFootnotes]>[3]<![endif]>
Ambient humidity .................................................................  max 85 %
Temperature variation ..................................................  max 10 oC/hour
Mounting direction ........................................................................  any
Degree of protection ...................................................................  IP 54
Laser:
    Power ...........................................................................  max. 5 mW
    Wavelength ....................................................  670 nm ± 10 nm (red)
    Safety Class ..............................................................................  3A
    Cooling .......................................................................  Peltier cooler
Control unit
<![if !vml]><![endif]>
Enclosure ................................................................................  RITTAL type AE 1360
Degree of protection ..........................................................................................  IP 54
Outside dimensions ..................................................................  600 x 600 x 350 mm
Weight ........................................................................................................  c.a. 45 kg
Power supply voltage .............................................................................  230V, 50 Hz
Power consumption ..................................................................................  ca. 350 VA
Shock protection ...............................................................................  Protective earth
Ambient temperature ......................................................................  +10 oC ... +40 oC
Ambient humidity ........................................................................................  max 85 %
Temperature variation ......................................................................  max. 10 oC/hour
Industrial PC:
Type:                                                   IPC WS-843W
CPU:                                                   PentiumÒ MMX 233 MHz
System Memory                                  64 MB
Drives:                                                 1 Floppy + 1 HDD
Display:                                               12.1" colour TFT LCD display
                                                            with back lighting
Resolution:                                          800 x 600
Keyboard:                                            49+10 keys membrane keyboard
Pointing device                                    Touch Pad
Operating system:                              Windows 95/98/ME
Analogue Outputs (optional)
Output range:                                      4 to 20 mA current loop
                                                            (other values optional)
Output drive current:                           ± 5 mA (max)
Current loop excitation voltage:          + 8 V (min), 36 V (max)
Settling time:                                       £ 60 ms
I/O (optional)
Digital input:                                        16 optically isolated inputs
Digital output:                                      16 optically isolated outputs
Typical applications
<![if !vml]>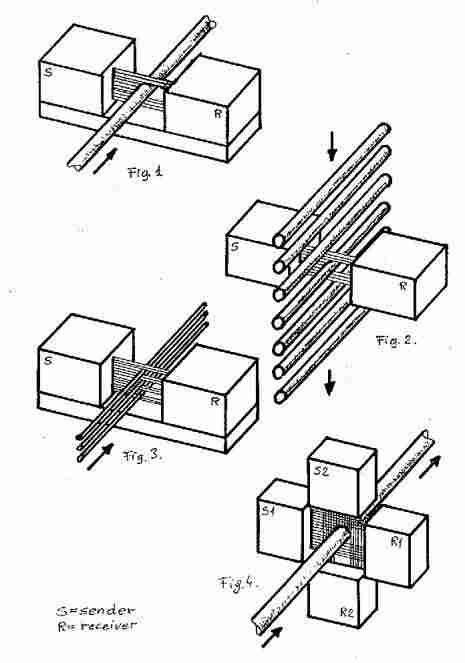 <![endif]>
Fig. 1: Measurement on a drawing line
Fig. 2: Measurement of machined parts or CFL tubes
Fig. 3: Simultaneous measurement of several objects
Fig. 4: Measurement of oval objects
<![if !supportEmptyParas]> <![endif]>
                                                                            ã Cortex Ltd. 2002